This season, it is definitely 'a manworld', the girls are getting all in a tangle over whether to go Bohemian or country chic.
It has been quietly moving in the right direction, but guys, I can officially confirm that it is now time to go, quickly and sign up for your monoprix store card!!
Monoprix Homme has come of age!
I have been quietly subscribing to a few seasonal must have's form here to keep my personal key looks alive. A Breton stripe T-shirt here and a uniform shirt there. But as I visited for my fall 11 inspirations and I was greeted by…….
An English heritage style Duffle coat in Dark Camel and Navy!!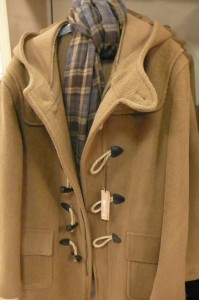 Fantastic !
120 Euros and full of Authentic style.
With the no service approach at Monoprix I took eight items into the changing room !! and thought this is it! I am going to clean up!!
So, 2 town and country style check shirts, a soft fine needle corduroy shirt in terra cotta red, a melange blend shawl collar pullover, A pair of baby cord 5 pocket jeans, a mohair blend shawl collar with toggles and raw cord loops.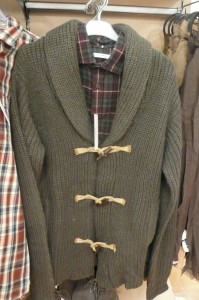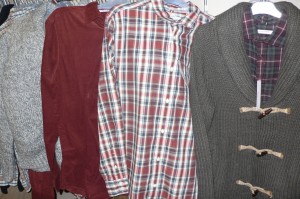 They have the look!
Just add check shirt camel corduroy 5 pockets!!
Pants 35.00 euros.
Shirts 33.00 euros
Cardigan 65.00 euros
Coats 120.00 euros
And I don't even mention the scarves and hats!!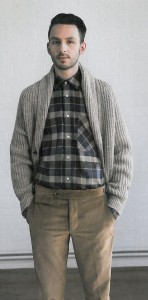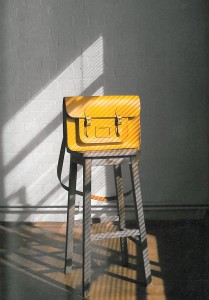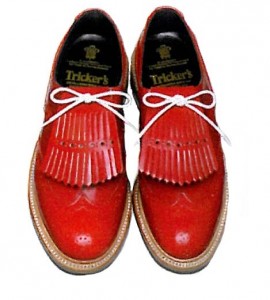 This was one of the inspirations I followed last year September 2010 inspirations.
and this is the look from Monoprix Homme this year.
Sidney Rhule